Speaking of Japanese unique foods , what do you think ?
Sushi ?, Tempura ? Sukiyaki ?
I think , eat the "Raw foods" is Japanese unique style.
I guess , another country don't have the way of eating such like Japan.
We Japanese often eat raw fishes , vegetables , and sometimes we eat raw meat.
About raw fish , we call it
Sashimi....刺身
you know?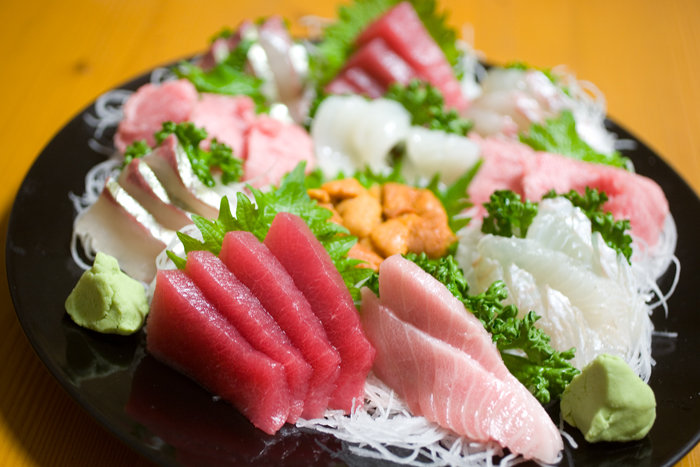 Many Japanese love this Sashimi.




Short lecture!




刺身(sashimi) 

in this word there are 2 Kanji.




刺(sashi) and 身(mi)




刺(sashi) means sting but in this case , this Kanji means "cut small" and 身(mi) means "body"




So, Sashimi means

"The cut meat of fish(or something)'s body "

Sponsored Links